Cement
barbecues
All our cement barbecues are designed and built to last, to withstand bad weather, frequent use and the heat of a log fire. Check out the materials and technologies we use to guarantee this to you.
Materials
A perfect barbecue structure must satisfy both aesthetic and functional demands.
A combination of quality materials is required to achieve these results. For our barbecues we use:
Cement fix
Mass-coloured cement mix
Marmotech
This is the secret of a product that is sturdy, practical and requires very little maintenance.
In other words, a product that will give you the pleasure of many a barbecue!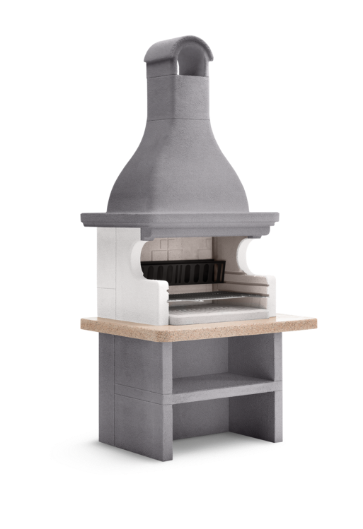 Cement mix
Consisting of a mixture of prime- quality cement, aggregates and refractory materials. Our cement mix barbecues are supplied unfinished together with a painting kit. They must be coated with the special wall paint supplied that is particularly thick, waterproof and protects the barbecue from the elements and wear.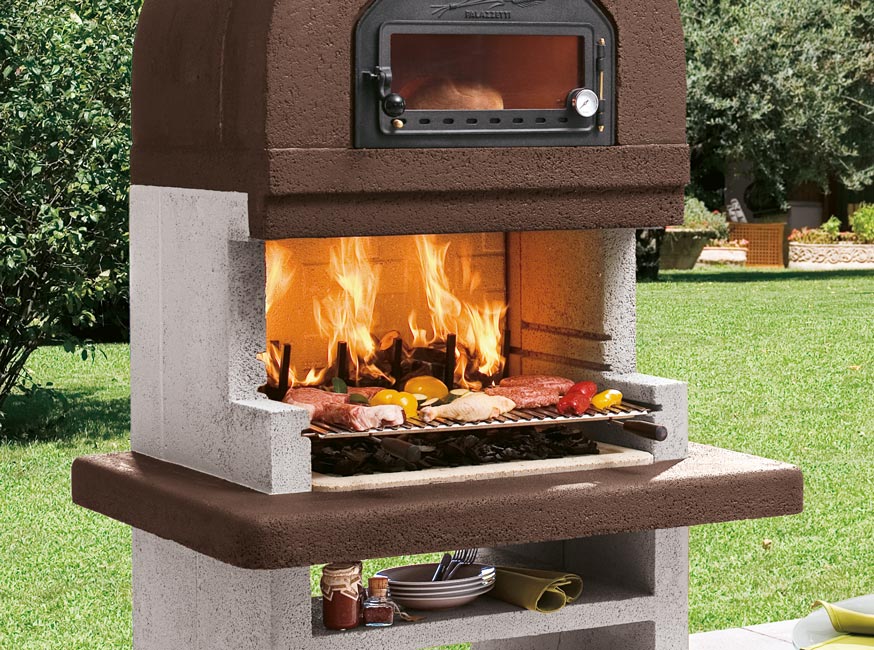 Mass-coloured cement mix
Some of our barbecues are made of mass-coloured cement mix. These do not need to be painted but, once the barbecue has been assembled, just coated with a protective, transparent liquid which is included in the kit delivered together with the barbecue.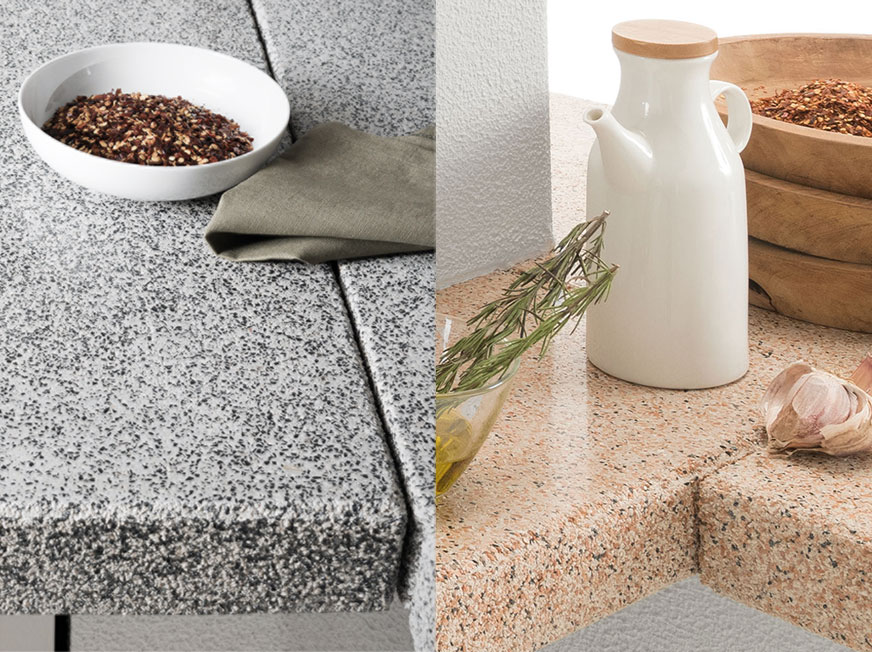 Marmotech
A mixture of granulated marble creates an innovative material with very high thermal resistance, that doesn't require a finishing coat of paint. It is sufficient to apply our transparent protective liquid. It is available in two versions with a particularly velvety feel: with a polished, grey granite effect (A) and with a polished, red granite effect (B). Almost all our barbecue tops are made of Marmotech.
Technologies
For real professional grill masters it's the functions that make the difference. That's why our barbecues are designed to be functional in every detail.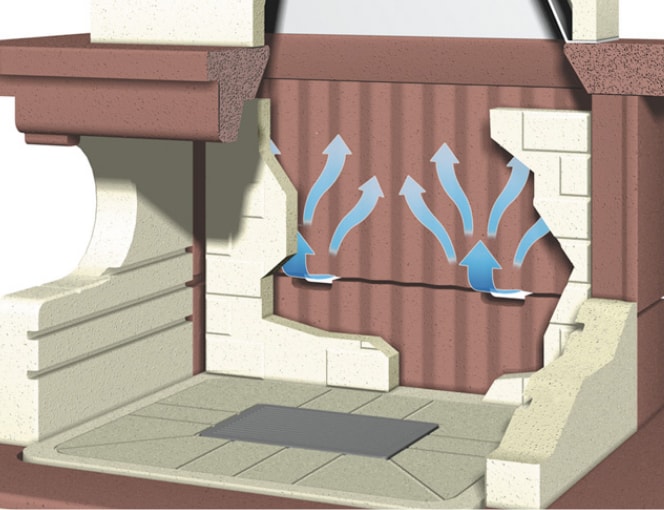 A double firebox in strengthened refractory material
Some of our models feature fireboxes strengthened by a double wall and natural, rear ventilation which is ideal for those who use their barbecue often and prefer wood to charcoal.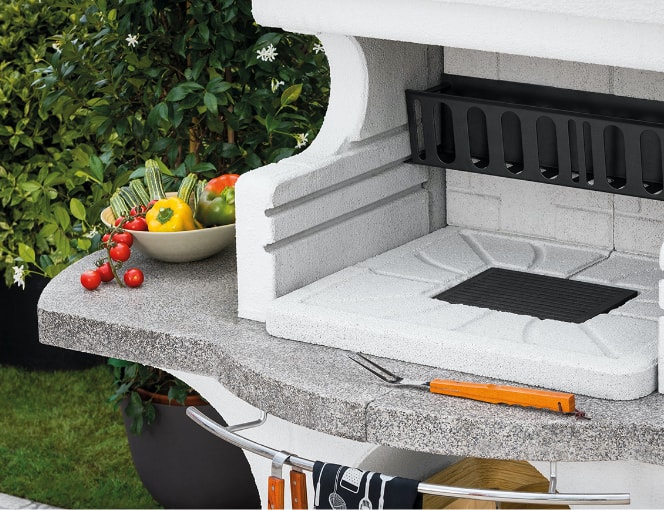 Strengthened grill area
Those who like to use their barbecue frequently and prefer wood to charcoal are obliged to choose products with a strengthened grill area to withstand the heat produced by a log fire. That's why some of our models features a grill area with a refractory floor and insulated padding.
Metal hood guard
It strengthens and protects the hood from the heat of the wood combustion fumes for a barbecue that you can expect to be by your side for a long time.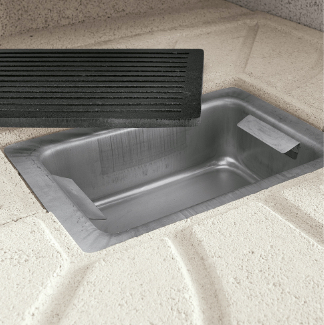 Fast-Fire box system
A special ash pan with an air flow that improves charcoal combustion and makes cleaning easier after the fire has gone out.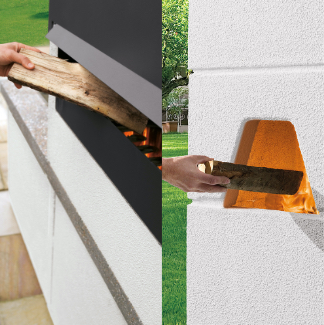 Rear or side firewood loading
To load the firewood more safely and make cooking operations easier. Available for some selected models.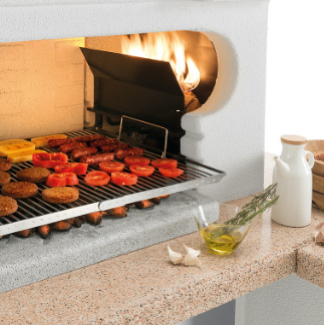 Firebox with side brazier
To completely exploit the grill area without wasting an inch and to cook in total safety, shielded from the reflected heat of the fire. The side brazier also makes it a lot easier to continuously produce hot coals for the entire duration of the cooking process.
No products at this time.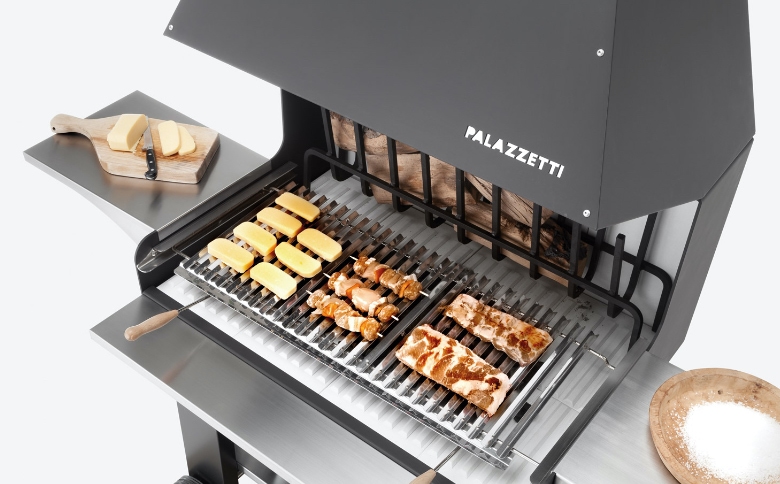 Metal barbecues
Our metal barbecues are made of painted steel to make them suitable for outdoor use, and they come with a Thermofix firebox. This material accumulates heat and then yields it evenly, through radiation, to the food.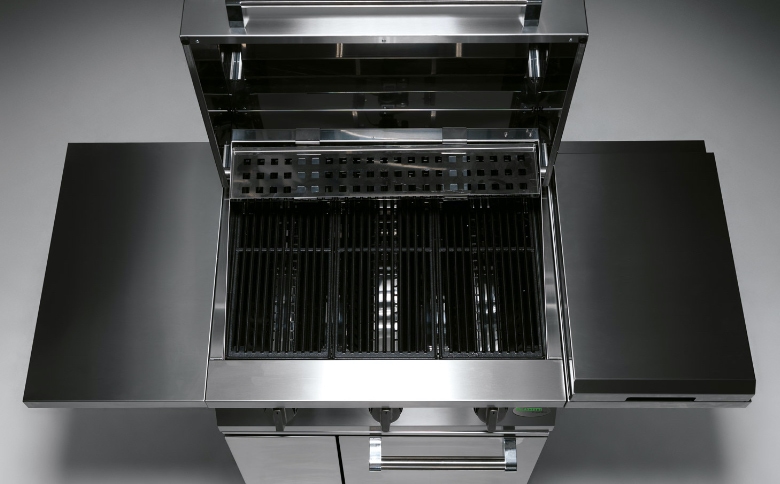 Gas barbecues
Our gas barbecues are made entirely of stainless steel.

Certifications
All our wood and charcoal barbecues comply with the UNI EN 1860-1 regulations.
All our oven floors comply with the regulation in force regarding contact with food (CE 1935/2004).